At Maid Cleaning Service we are proud of the level of service we offer all of our clients. We have been in business for over 25 years. We have countless satisfied customers. Below are a few words of what is being said about our service. We are including links to review us on Google, or to create a review to be displayed on this website.
100% Satisfied Customers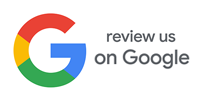 Maid Cleaning Service
Average rating:
62 reviews
Jun 28, 2022
Fantastic Cleaning Service
City & State:
Alexandria, VA
I have been using Maid Cleaning Service for many years now. The ladies have always done a great job cleaning and making our home look great when they leave. Due to my husband's unexpected illness, Wendy and the ladies have been so accommodating to our needs regarding when to come and when to reschedule. Thank you to all you ladies for the hard work and my beautiful clean home.
Jun 17, 2022
Awesome Job
City & State:
Upper Marlboro Maryland
lisbeth did a very good job. She paid attention to all areas and didn't rush to get the job done. I was very impressed and satisfied!!!
Jun 16, 2022
Great Job
Very thorough. House looks and smells great. I highly recommend Maid Cleaning Service.
Jun 13, 2022
Excellent Service
City & State:
Millersville, Maryland
I have been using Maid Cleaning Services for approximately 1 year. I have had the pleasure of having our home cleaned by some of the very best. They are very detailed and perform an excellent job each time. A special shoutout to Marguerite and Reina who always go above and beyond with our home. They are very dependable and will answer or fix any issues that there is. I would definitely recommend to everyone.
Jun 9, 2022
Top Notch Cleaning Service
City & State:
Upper Marlboro, MD
I started using Maid Cleaning Service about a year ago; they are absolutely amazing. Easy to schedule with and very dependable. My home is thoroughly cleaned from top to bottom. Outstanding service.
Jun 3, 2022
City & State:
Mitchellville, Maryland
We've had service from Maid Cleaning Service for about 10 years. The only reason we stay with them is because they have GREAT SERVICE!!! I highly encourage you to use their service!
Jun 2, 2022
Excellent Cleaning
City & State:
Leesburg, VA
A thorough cleaning beyond expectations!
May 29, 2022
Exceptional Service
City & State:
Upper Marlboro
Five stars exceptional service as always! 👌
May 21, 2022
Professional
Excellent service. Professional staff. Fair price. I highly recommend.
May 20, 2022
I love it' Excellent work! Great price!
Maid cleaning is a wonderful service. I use the services every two weeks to get that deep clean between my cleaning cycles. They take pride in their work and follow up after each cleaning. They're flexible when I need to reschedule and the house looks amazing each time. I'm not one to pre-clean before the cleaning service arrives and they still do a fabulous job.
May 10, 2022
Excellence Service
I am always pleased with their work. The ladies are honest, reliable and do a wonderful job cleaning my house
May 4, 2022
My One and Only!
City & State:
Centreville VA
I have been their client for over 20 years! I wouldn't use anyone else. They have always been great, thorough, considerate, friendly staff. Wendy is so easy to work with when I need to reschedule my monthly service. The ladies are wonderful and do an excellent job of cleaning my home. Five stars!
May 1, 2022
Very Pleased
City & State:
Hanover, Md
I have been using this service for almost 3 years and they are wonderful. Extremely professional, punctual and thoughtful. My home is always cleaned with a fresh, airy smell.. I recommend them to anyone looking for cleaning services. The BEST, hands down!!!!
Apr 30, 2022
Quality Service
City & State:
Waldorf Maryland
The quality and service is outstanding. I really appreciate all of the hard word the staff in when in my home. The absolute best! Highly recommended. Thank you to all of the staff for the outstanding service.
Apr 29, 2022
Friendly staff
City & State:
Upper Marlboro
Services were great, the team arrived and immediately began cleaning. They cleaned my home very well and were responsive of my requests to circle back on certain areas.
Apr 28, 2022
Excellent Service
City & State:
Upper Marlboro, MD
The Maids Do a Great Job Cleaning My House and They Don't Rush When They Are Cleaning My Home. They Take Their Time and Take Their Cleaning Very Seriously! I Always Trust Them When They Come to My Home and Leave My Home Smelling Good! I've Been With Them for About Maybe Almost a Year and They Do Great Work
Apr 20, 2022
Great & efficient cleaning service
City & State:
Alexandria VA
I have been using Maid Cleaning Service for years. Wendy is so helpful when I need to change the date and/or time of appointment. The staff is very nice, polite, friendly and always does a fabulous job. I have used them to clean my rental units and again the staff did an immaculate cleaning job. I highly recommend their service to anyone who is looking for a reliable, efficient, trustworthy and affordable cleaning service.
Apr 12, 2022
Dependable and thorough
City & State:
Fairfax, VA
Outstanding service. Deep cleaning and staff are always so pleasant and respectful. They are always on time too. Been with Maid cleaning service going 2 years now and enjoying my routine.
Apr 5, 2022
Excellent Service
City & State:
Arlington, Virginia
I have used the Maids Cleaning Service for many years. Their scheduler, Wendy, is exceptional, professional, and reliable. My home always looks and smells great after they clean it!!! They do a wonderful job!!!
Mar 29, 2022
Trustworthy
City & State:
Chevy Chase, MD
I've been using this great company for 21 years!! Yes 21. They are reliable, trustworthy!, and kind. Having to trust my home to someone's care is not easy- but I have NEVER been disappointed with the professionalism or ethical performance and can go to work and feel my home is safe with the
staff.
Mar 18, 2022
Excellent Service
City & State:
Upper Marlboro, Md.
Cecilia is an excellent worker that cleans thoroughly. My cooktop is about 3 years old and she made it look new. She is an asset to Maid Cleaning Service..
Mar 17, 2022
Great Service
City & State:
Leesburg, VA
Tried several services; Maids is by far the best!
Dec 7, 2021
Great service
Punctual, efficient, and courteous. Great service!
Oct 17, 2021
City & State:
pasadena, MD
Christina did an amazing job!
Aug 12, 2021
Wow!!
City & State:
Upper Marlboro, MD
The team did an amazing job. I'm in awe of their work. On top of cleaning my townhome from top to bottom they even unclogged my kitchen sink. I couldn't ask for better service. Much appreciated and I will use their services again for a nice deep clean!
Nov 4, 2020
Amazing job!
City & State:
Glenarden, MD
Petrona did an outstanding job this afternoon! She even removed the cushions from my couch and vacuumed the inside! I am extremely pleased!
Sep 30, 2020
Wow! Excellent!
City & State:
Upper Marlboro
I had to make sure I give these ladies five stars!! Aracelly really exceeded my expectations. I highly recommend their services. I'm impressed and will certainly be using this company moving forward.
Sep 10, 2020
Great Service
City & State:
Upper Marlboro
Great service provided by Maid Cleaning professionals. The team was professional and very courteous from the phone call to end of the service provided. I totally recommend this company and looking forward to the next service.
Aug 29, 2020
FIVE STAR CLEANING!
City & State:
Upper Marlboro, MD
This is an excellent cleaning company. Wendy, Anna, and team are very professional and friendly. I have used their services for many years to clean my house and my mom's condo.....and they provide top notch cleaning and pay attention to detail. You will be pleased and I highly recommend.
Jun 24, 2020
Maid Cleaning Service Incorprated are simply The Best!!!
My family has continued to use Maid Cleaning Service for seven years living at 2 residences! I strongly recomend their services and guarantee that you will always be impressed with the results!

Derek A. O'Neal
Mar 17, 2020
Great Service
Excellent service! I appreciate being able to count on Wendy, Anna, and Margarita helping me clean my house. They are flexible and reasonably priced for any service I request. Thank you
Aug 25, 2019
Happy Customer
City & State:
Fairfax, Virginia
We had a wonderful experience with Maid Cleaning Service in the last 20+ years. They provided us with top-notch cleaning while having the flexibility to incorporate our custom wishes. We highly recommend this trustworthy company. Also, many thanks to Anna and Wendy for their excellent customer service.
Apr 5, 2019
Cleaning Service
City & State:
Clinton, MD
I have been using maid cleaning service for about 9 years and the have always done a great job. The ladies are very friendly and if you have something that was missed or need something done differently just ask them. Overall they have done an excellent job.
Mar 10, 2019
City & State:
Upper Marlboro, MD.
Have used Maid Cleaning Services for a few years and have always been pleased with the services. Reliable & Efficient - they always do an excellent job. Very pleased with the cleaning of my mother's condo and my house on 3/8/19 and would highly recommend this company. Plus, the Office Staff: Anna and Wendy are very personable and professional.
Mar 7, 2019
Cleaning Service
City & State:
Waldorf, MD
The cleaning service was excellent...will try again
Feb 16, 2019
Happy Customer!
City & State:
N. Bethesda MD
Just tried Maid Cleaning Service for the first time and could not be more pleased with the company as a whole and Anna in particular. I highly recommend and will definitely be retaining their services again...and again!!!
Jan 21, 2019
Absolutely fantastic service
City & State:
Ashburn Virginia
Amazing! I have my house back. Brenda did an outstanding job. I'm glad I'm on the regular schedule. No more living like a bachelor
Jan 10, 2019
Outstanding Service by Maid Cleaning Service
Maid Cleaning Service has provided cleaning service at our home for many years, and their work has always been outstanding.
Dec 28, 2018
Maid Cleaning Service,Inc
City & State:
Lee Highway
I have used Maid Cleaning Service for ten years. They have been reliable and efficient in the services they provide in my home. They are fast to accommodate my last minute changes. We would highly recommend this firm to those seeking a domestic cleaning service.
"The Ford Family"
Dec 27, 2018
Very Happy
City & State:
Fairfax, VA
We have used this service for a few years very happy with them
Dec 27, 2018
Thank You!!
City & State:
Hanover, MD
I just had my new home of two months cleaned and over all the service was pretty good.. All my concerns and needs were met and I will definitely recommend their services to my neighbors and friends.I got an appointment right away and the staff was on time ..Wendy and Anna was very helpful and accommodating of my cleaning needs..I will most likely use their services again..

Thank you!!
Mrs.Howard
Dec 27, 2018
Good Job!
City & State:
Northwest Washington DC
They did a good job, was on time and time took their time to clean. Very professional and I will use this them in the future. Good Job!
Dec 27, 2018
Very Pleased
City & State:
Upper Marlboro, MD
I have used this service for years and have been very pleased with the quality of their work.
Dec 26, 2018
Incredibly Pleased!
City & State:
Northwest, Washington DC
I am SO INCREDIBLY PLEASED with Maid Cleaning Service I had thought about getting a maid service for years, but always dismissed it as frivolous since it's just my husband and I in a 1000sft townhouse. I thought it was silly to pay someone else to do something that it only took us an hour a week, tops, to do.

HOW WRONG I WAS! When I clean (as I imagine most people do), I just... you know, clean. Is the counter more or less OK? Carpets look alright? Toilet isn't embarrassing? Ok good enough... just don't look at the dust bunnies in the corners and don't look at the spiderwebs on the lampshade and don't comment on the fact I haven't mopped in a month because I hate mopping. Oh and don't open the microwave!

FACT: Maid Cleaning Service doesn't clean your house. They clean AND scrub AND polish! They get all the nooks and crannies. They dust (I hate dusting!) THEY MAKE THE BED! They change the sheets! They clean the microwave! They shine the faucet! They attack the dust bunnies! They pay the kind of attention to your house that you never would because let's face it, very few of us say to ourselves "you know what I would love to do with the next two hours of my life? Clean the house from top to bottom!"

The peace of mind I get from having Maid Cleaning Service is enormous. I've had them come every other week for quite a few years now, and have never been disappointed with the service.

Additionally, the office-side of the company is very well run. It's very easy to reschedule an appointment online, and they are very prompt in responding to emails as well. I can tell this is a company that the owners take pride it, and their customer service is excellent!
I am higthly recomend Maid Cleaning Service.
Dec 26, 2018
You have earned a new repeat customer
City & State:
Upper Marlboro, MD
I am giving a 5 Star review for Maid Cleaning Service ! I am a very busy Mom and needed some extra help with the upkeep of my home. Between Travel Sports, High School Sports, work, the dog, school, etc., etc. I needed the extra help and was hesitant to admit I just can't do it all.
After reading reviews on Yelp I decided to go with Maid Cleaning Service and I am so glad I did.
Highlights:
- Responded quickly to email inquiry on their website
- Quote was reasonable and fair
- Work was scheduled to fit into my hectic life
- Communication was great
- Staff was kind and friendly
- My house was REALLY clean!

To sum it up, I was very pleased and will be using them again and would highly recommend!

Thank you Maid Cleaning Service! You have earned a new repeat customer!
Dec 26, 2018
Strongly Recommend
City & State:
Herndon, VA
I've had Maid Cleaning Service cleaning my house for a couple of years now, and I strongly recommend them. They call the day before they come to give a 2 hour window of when they'll arrive, they're quick, thorough and they work around whatever issues you may have (multiple pets in my case)
Dec 24, 2018
Cleaning is Top Notch
City & State:
Falls Church, VA
We have had the cleaning for our 2 storey house for the last few months. They are amazing, the ladies are friendly and work really fast, and the cleaning is top notch. The price is also very reasonable and well worth every penny. I would highly recommend them to anyone looking for fast, professional and amazing service
Dec 24, 2018
Great Customer Service
City & State:
Silver Spring, MD
After searching for a cleaning service online and on Yelp,my husband and I decided to try Maid Cleaning Service as it had really good reviews and seemed like a very professional option. As two working professionals, it became hard for us to get keep the house as clean as we wanted and to keep up with all the often forgotten or overlooked areas (shower, blinds, base boards, etc.). After submitting a request online, I was quickly contacted by Wendy a costumer representative to schedule our first apoitment .

On the day of our first cleaning, the ladies showed up right at the beginning of the two hour window and begin cleaning as soon as they got a look at the place. I was working remotely that day so I was home for the entire cleaning and was really impressed with the attention to detail and thoroughness the ladies showed while cleaning our house. They did a fantastic job and also made sure to hit all the areas we had discussed in the in-person walk through. When they were finished they asked me to do a walk-through to ensure that everything looked good and I couldn't find a single thing that didn't look great.

Based on our experience with this first cleaning, we have ultimately decided to sign up for their weekly service due to the fantastic job they did and the reasonable pricing. Im highly recomending this company to everyone and also a great costumer service.
Apr 28, 2018
Good Service/Questionable Procedure
City & State:
Accokeek, Md
Two women arrived at my home, but one left. The lady that stayed did a wonderful job but I had no idea only one person would be sent to clean my 3 story single family home. Needless to say it took her 5 hours! When she was finished, we then had to sit and wait for her ride to show up because I didn't want to have the hard worker sitting outside after I left. It took an hour and 18 minutes for her to get picked up. This was the worst part of the service. But my house is spotless and smells great!
Feb 16, 2018
City & State:
Middleburg, VA
We used your service for the first time this past week and were very pleased with the work. The ladies did an excellent job. We will definitely be using this service again and would be happy to recommend it as well.
Jul 5, 2017
City & State:
Northern Virginia
The lady who cleaned our house worked really hard and was really thorough. I would recommend her to anyone who is looking for a detailed house clean. Just remember that you have to provide your own supplies so be sure to have everything you need on hand. I found the cleaning lady to be easy to communicate with, although it helped that I knew a few words of Spanish. I have no problems recommending this service based upon the quality of work
Apr 5, 2017
City & State:
Northern Virginia
Prompt, efficient & thorough.
Mar 5, 2017
City & State:
Northern Virginia
I've been using this company for 10 years very good service!
Jun 8, 2016
City & State:
Northern Virginia
The service was very thorough and professional, and the apartment smelled clean for days after!
Jun 8, 2016
City & State:
Northern Virginia
Arrived on time, professional presentation, excellent cleaning job in all areas. Will use again depending on cost and IF we get the same person that came here initially.
Apr 25, 2016
City & State:
Northern Virginia
Easy to schedule and super nice people. Even if you don't hate cleaning, it's such a great deal and easy to use that it's extremely hard to pass up. They were very respectful of my possessions. Nothing was moved out of place, and my place now looks practically spotless. I am COMPLETELY satisfied with their service and have zero regrets.
Apr 12, 2016
City & State:
Northern Virginia
I called yesterday to inquire on cleaning services. The nice lady who answered the phone immediately got me an appointment for the next day. I just got home after the cleaning was done.



I am sooo satisfied!!!! They went above and beyond and straightened areas of my home for me. They did an amazing job, and my house smells extremely clean!! I am so thankful that I found this company! I will definitely be scheduling monthly cleanings, and possibly bi-weekly!!



Thank you so much for your superior service!!!
Mar 8, 2016
City & State:
Northern Virginia
I called on a Friday to have my condo cleaned. Need the service for Saturday, They told me that they were booked but would have someone to clean Saturday afternoon. I was very satisfied with the service that I use them now a every two weeks.
Jan 6, 2016
City & State:
Northern Virginia
They are great! The employees are friendly when they see me. I have had monthly cleanings for the past 5 years and i'm never disappointed! When i have a phone call reminder from the customer service department, I'm very excited to hear when they are going to clean my house. It's a Must do!
Dec 6, 2015
City & State:
Northern Virginia
They showed up on time and did an excellent job in fact I have them come twice a month to my home now.
Feb 10, 2015
City & State:
Northern Virginia
A definite thumbs up. The 2 ladies were on time and did a great job cleaning our 3-story townhouse. They, along with the office staff, were very professional...no lolly-gagging around with these people. Will be using them on a monthly basis. A definite "recommend."
Nov 22, 2014
City & State:
Northern Virginia
We used Maid Cleaning Service, Inc. the first time because I had bought a Service Alley coupon. We really liked the service and decided to continue to use the company on a trial run. We actually let go of our previous service because we were so impressed. So far so good after 3 cleanings. We have liked all the women who have cleaned our home. They are friendly and do a great job. Very efficient. Also, the people who support the cleaning staff are very friendly and efficient. It has been a good experience working with this company and we plan to continue with them in the future.